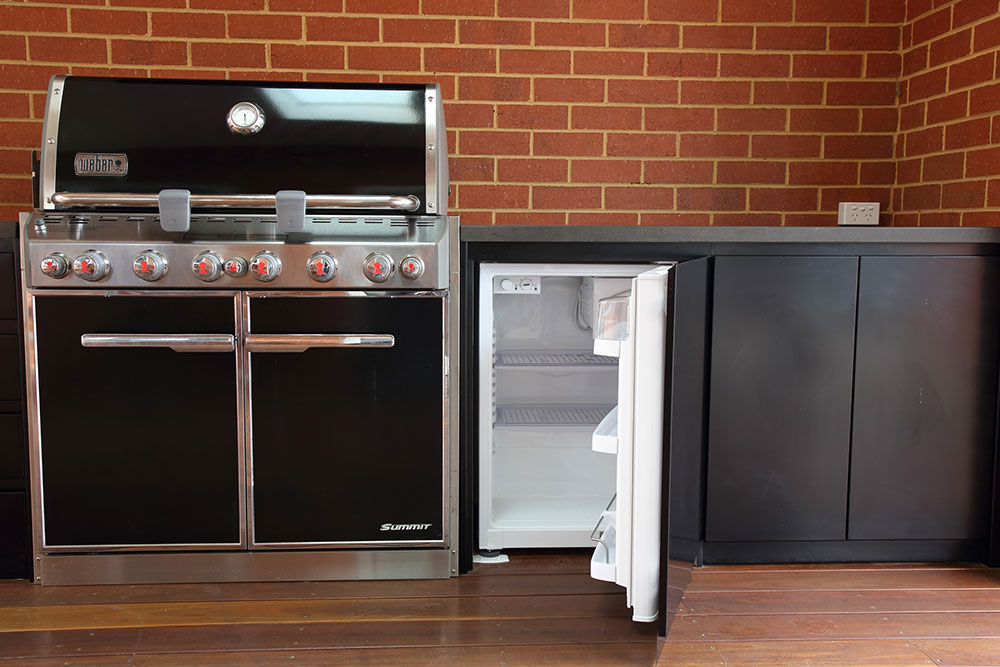 On Deck Kitchens was born in 2008 after we noticed a distinct lack of dedicated, quality Outdoor Kitchen manufacturers in Melbourne. Other states in Australia had them, why not us down here?
Our workshop is located on a farm in Devon Meadows and yes, we know you've never heard of it! It's only 50km South East of the CBD, so we easily service all areas of Greater Melbourne and even regional Victoria too. In the last 12 months we have completed projects as far and wide as Bendigo, Mount Macedon, Geelong and many more. With a small, client-focused team we are always striving to give you the best service regardless of if your project is large or small, near or far.
We believe heavily in sustainability, and eco friendly processes. By creating outdoor kitchens built from the right materials, we are trying to eliminate the cycle of cheap products being thrown out and filling up garbage tips and landfill, damaging the environment.
Cooking outdoors is one of life's great pleasures, and it's a great privilege to be able to create these fantastic entertaining spaces for our clients. Get in touch with us to discuss your outdoor kitchen project. We look forward to working with you!
our partners & clients
The majority of our work is direct to the client. The demographic is far and wide, as we service younger single people, right through to older retired couples. All needs are different and we can cater for them all.
We also work closely with some of Melbourne's most prestigious Landscape Designers & Architects as well as Builders both large and small.
view our recent projects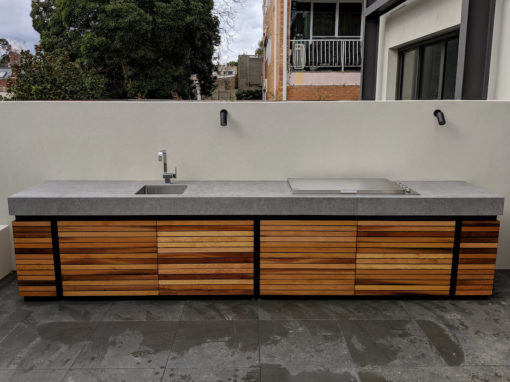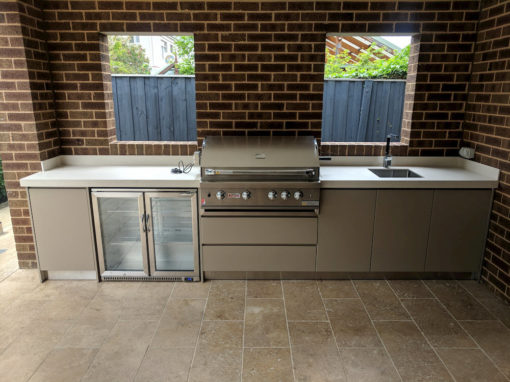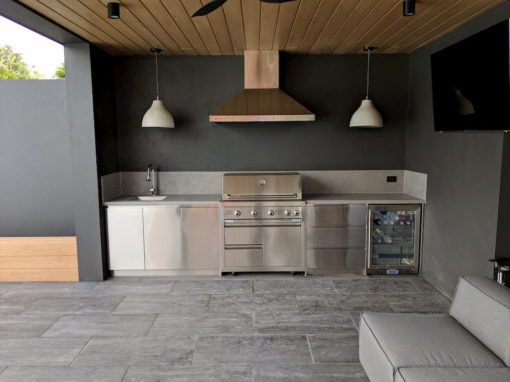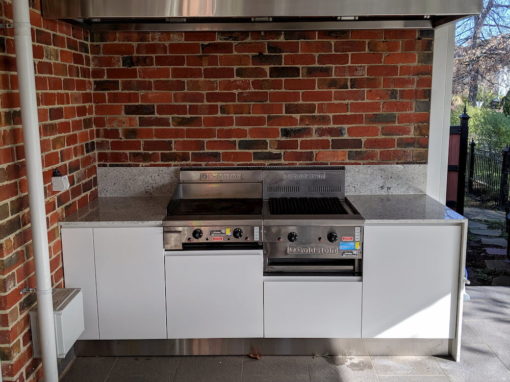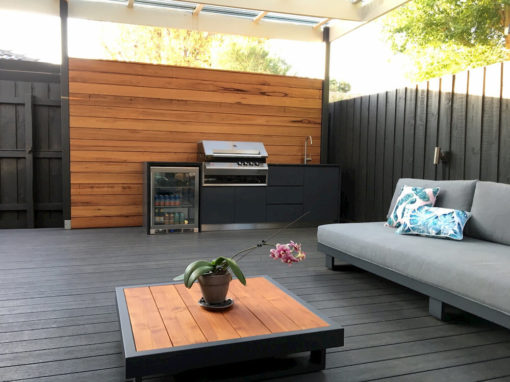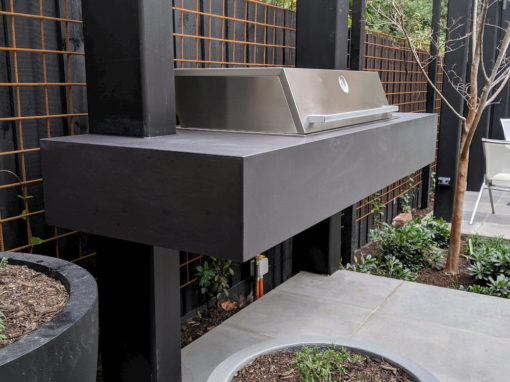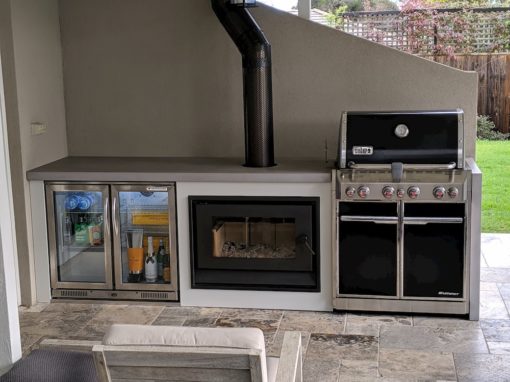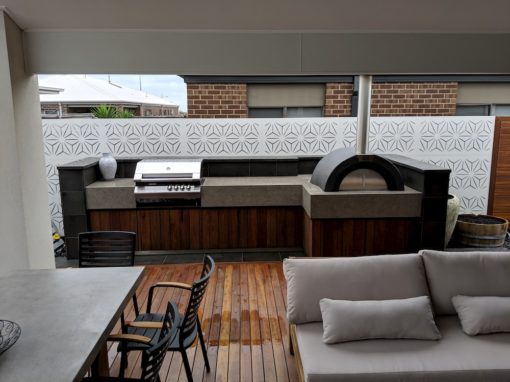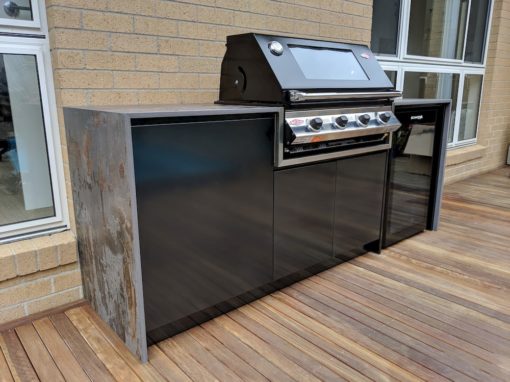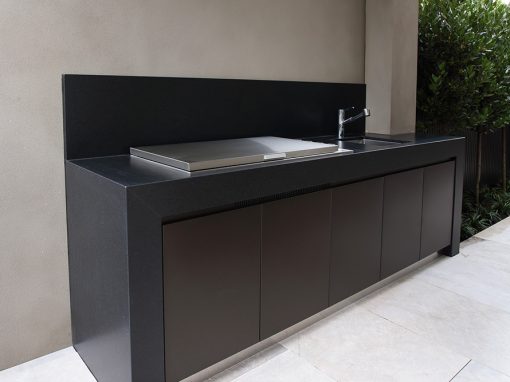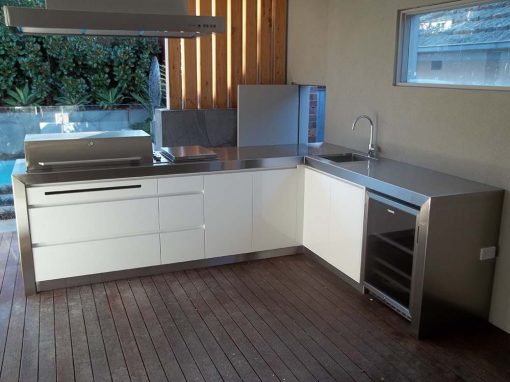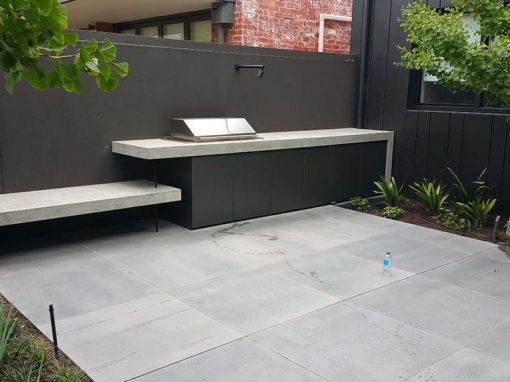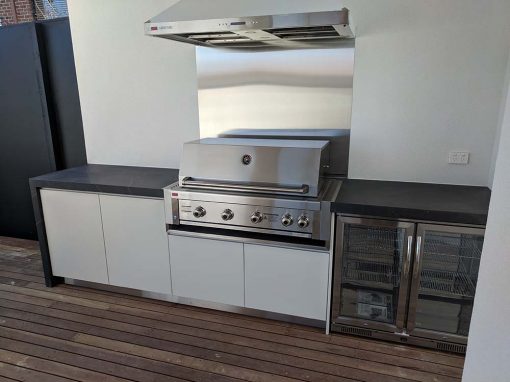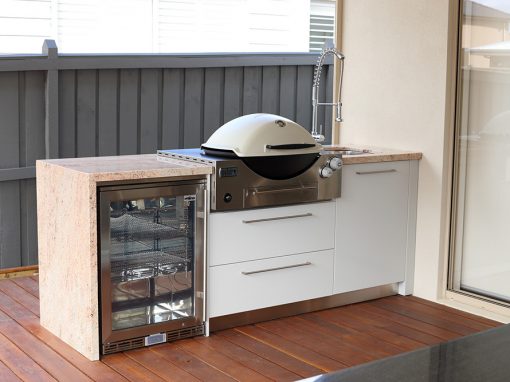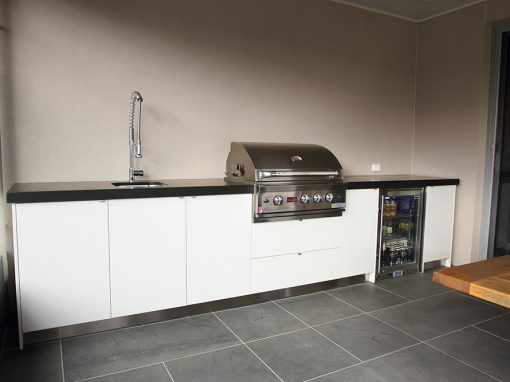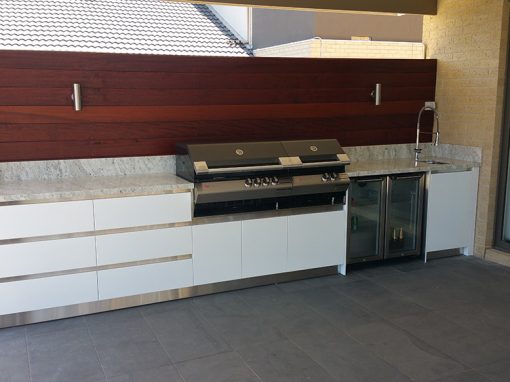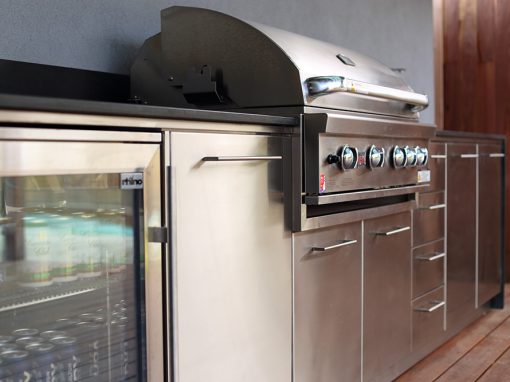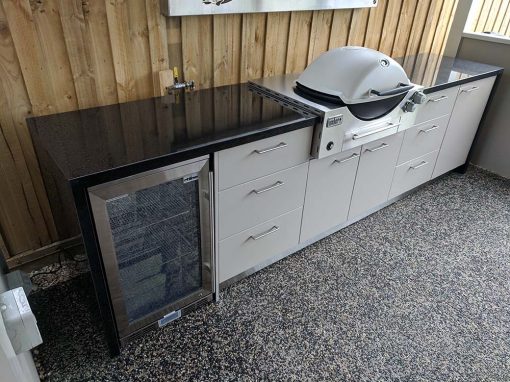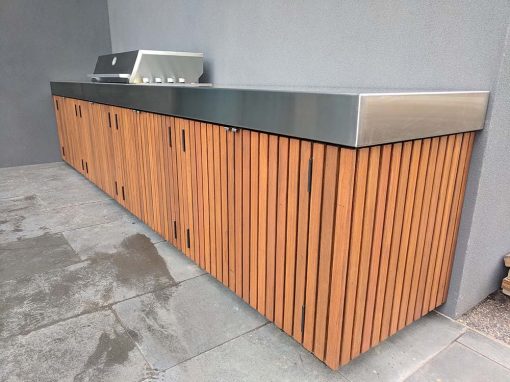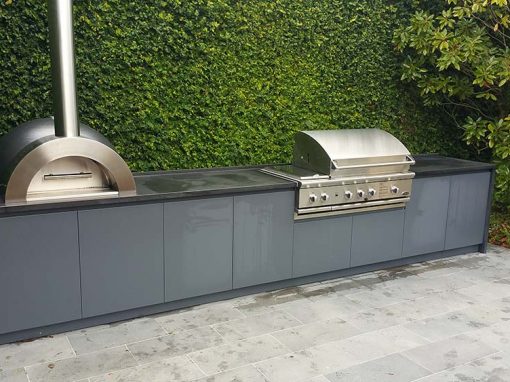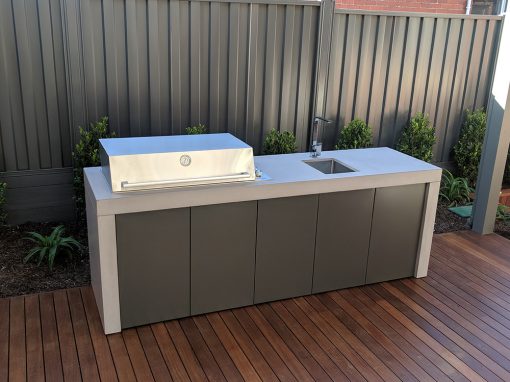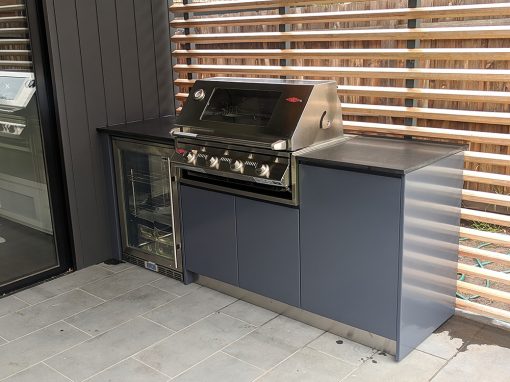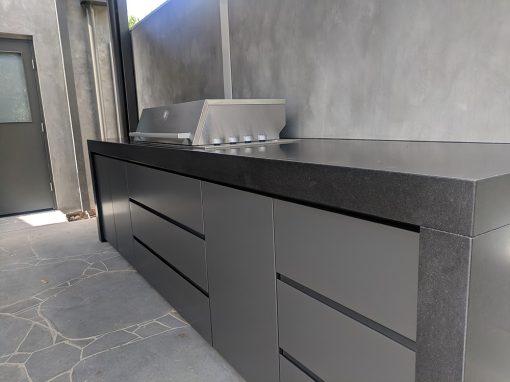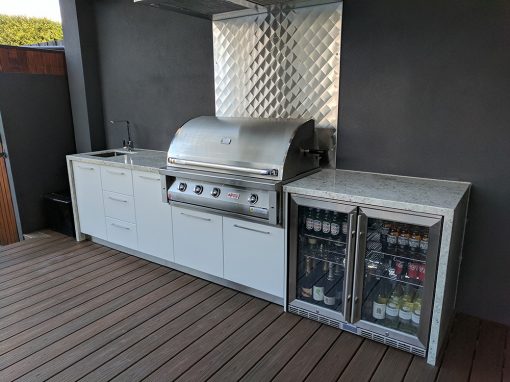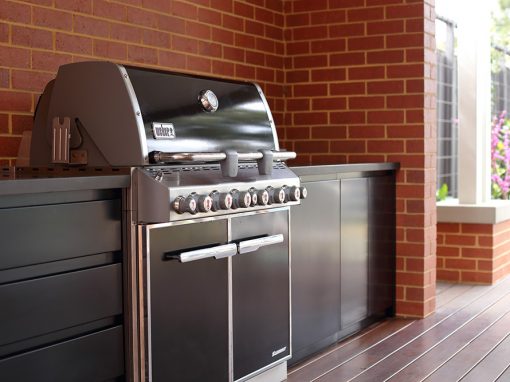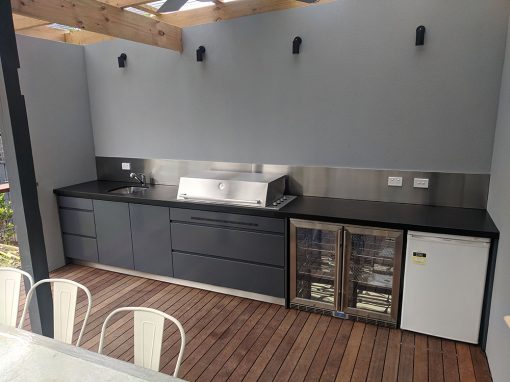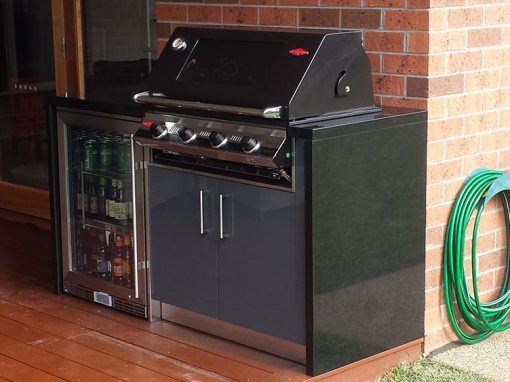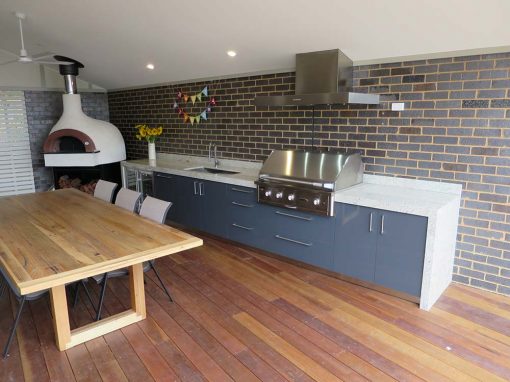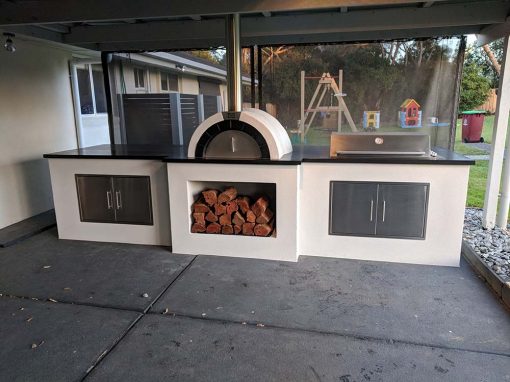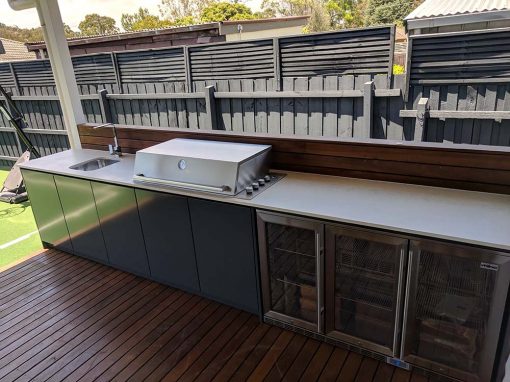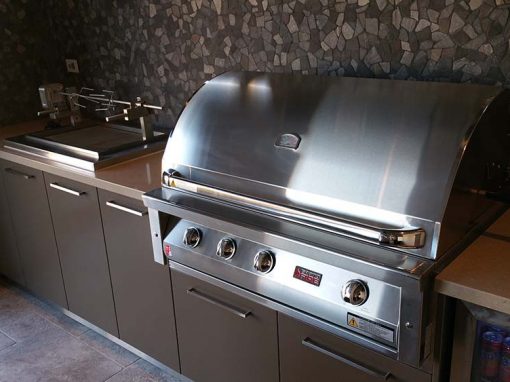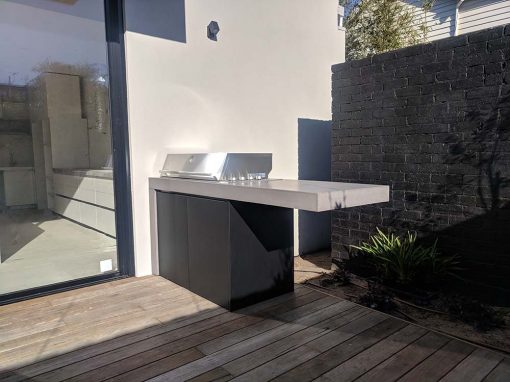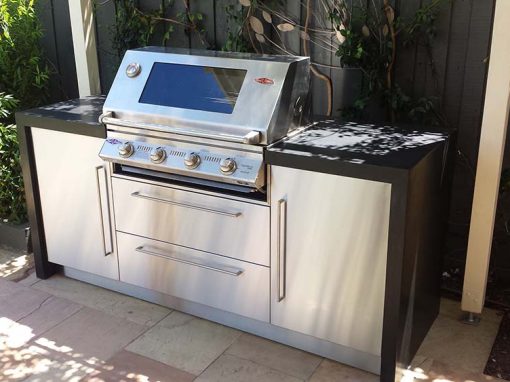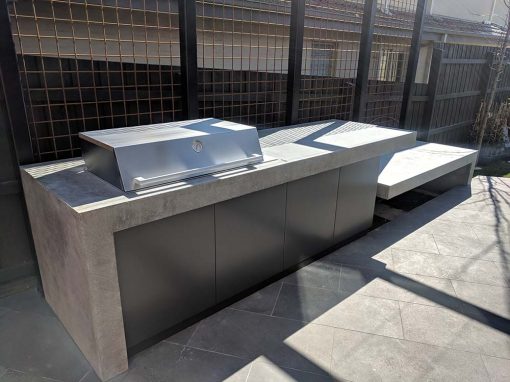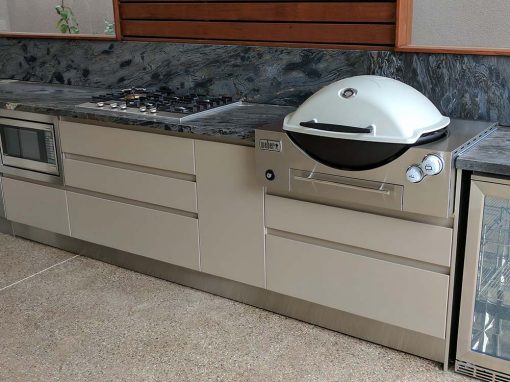 transform your outdoor space today
BRENT DI COCCO - DIRECTOR
Brent is the main man at On Deck – you will be dealing with him from the start of your project right through to the finish. A tradesman in stainless steel fabrication, welding and polishing since 2003, he's had 15 years' experience in pleasing clients across the globe. With experience in the UK working on exclusive projects such as Heathrow Airport T5 extension and the new Wembley stadium, Brent also spent significant time in Canada working on union projects for the British Columbia Government. These all just added to experience in Melbourne working on high-end commercial kitchen fit-outs. Returning from Vancouver in 2008 and putting together high-end commercial experience with his passion for BBQ, On Deck Kitchens was born.
"I'm a passionate BBQ man at heart and love cooking, preferably over charcoal. I own 5 Barbecues and use them almost daily. I own a gas Beefeater BBQ, a small spit/rotisserie, 2 ceramic kamado grills (one for home, one for the workshop) and a Weber Go Anywhere grill. My Wife doesn't get much say in what's for dinner as I'm normally already on the BBQ cooking up a feast! We don't only just cook meat on our BBQ though, we often do vegetables, stews, chilli con carne, baked pies and many more things. This is what drives my passion for On Deck Kitchens – creating great spaces where you can maximise the use and versatility of your outdoor cooking experience."
SUE DI COCCO - ACCOUNTS/ADMIN
Sue is Brent's Mum and juggles the many differing tasks which are thrown at her. Sue is the one who draws up your beautiful outdoor kitchen design and packages up your quotation. She pays the bills, orders the appliances, deals with issues and makes sure things are under control. When not in the office Sue loves hiking, watching live music and supporting Melbourne Victory in the A League Soccer.
WAYNE CAMPBELL - TRADESMAN
Wayne is an integral part of the team, doing the bulk of the work in the factory as well as installing and finishing off jobs on site. A tradesman with over a decade of experience working on high end stainless steel fit outs for café's and bakeries across Melbourne. Wayne can often be found on weekends fishing with a beer in hand, or taking his dogs for a walk.
COOPER - DOG
Every workplace needs a dog don't they? Cooper is a black Miniature Schnauzer who is at the factory most days, but unfortunately not allowed on site when we install! He's good at getting in the way, loves a pat and enjoys chasing other animals on the farm at the workshop.